20 Aug

Top 10 SEO Influencers To Follow On Twitter

We wanted to share some mega insights on the SEO influencers that make us tick on a daily basis. The following is a running list that we'll update as time marches on and we find new heads that share the best insights on how to be a superb search marketer. Specifically regarding SEO, these are the cream of the crop:

1) Rand Fishkin – https://twitter.com/randfish
The man, myth, and legend of SEO Moz that is now a leading SEO software company simply known as Moz. Tune in to Rand's Whiteboard Friday videos and you will always be dialed in to the latest and greatest topics that are pending on the world of search marketing. With expert insights and creative presentations every time he speaks.
Twitter Description: "Moz founder, author, blogger, husband to @everywhereist, tiny Techstars investor, & feminist. I tweet 30-40X/week about marketing, SEO, technology, & startups."
2) Will Reynolds – https://twitter.com/wilreynolds
As the leader of Seer Interactive, Will is not only a pioneer when it comes to running a highly effective agency and team. He's also THE best presenter and speaker at SEO conferences. He's a must see at least once during your next outing to Pubcon, Mozcon, SMX West, Search Love or any other of your preferred SEO conferences.
Twitter Description: "I help people find stuff on the Internet. Serial Underdog @seerinteractive, I am whatever you say I am."
3) Danny Sullivan – https://twitter.com/dannysullivan
Founder of Search Engine Land and has a perpetual ear to the ground about SEO. He's like Matt Lauer for SEO News. Coming to you consistently and always on point.
Twitter Description: "Founding Editor, @MarketingLand & @SEngineLand, covering Google, Facebook, Twitter, SEO, SEM & all things digital marketing, search marketing and search."
4) Dr Pete Meyers – https://twitter.com/dr_pete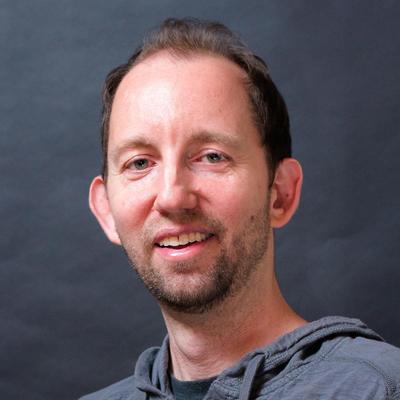 For ultimate SERPs analysis and ongoing data junky news, follow Dr Pete. He's also very responsive on Twitter should you have any technical questions about search in general. He's expert status though, so keep it tricky and geeky!
Twitter Description: "Marketing Scientist at Moz (http://moz.com ). Mad Hatter of MozCast (http://mozcast.com )."
5) Andrew Bernhardt – https://twitter.com/anbernhardt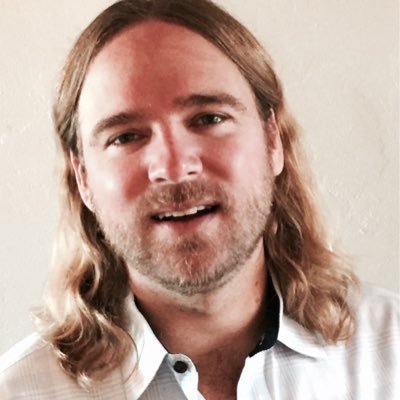 A shout out for our very own VP of Marketing. His LinkedIn profile showcases all of the folks that chime in an agree that he's one heck of an SEO expert along with eCommerce expert to boot!
Twitter Description: "I spend the majority of my time working on growth marketing & experience optimization, writing music and learning new tricks that I can apply to both areas."
6) Michael King – https://twitter.com/iPullRank
A true innovator and wiz at pushing the boundaries of every crack and crevice related to search marketing opportunities. MyCool King, iPullRank, whatever he wants to go by. This guy is a legit old school SEO hip hop artist on the mic and on his keyboard.
Twitter Description: "#ZorasDad. Founder of iPullRank. Consultant to Fortune/INC500 brands. Marketing Technologist. Keynote Speaker. Rapper. Recovering Big Agency Guy."
7) Brian Dean – https://twitter.com/Backlinko
Brian is a true SEO expert that not only built his chops on his own, but has also given back to the SEO community greatly with ongoing knowledge. He's definitely worthy of a follow and ongoing retweet.
Twitter Description: (Needs some improving Brian!) "Link Building. SEO. Content Marketing."
8) Bill Slawski – https://twitter.com/bill_slawski
A man who reads Google patents is a man that you need to have on your SEO influencer follow list!
Twitter Description: "Passionate about #Search, #SemanticWeb, patents, the environment, music. Director of Search at http://gofishdigital.com http://linkedin.com/in/slawski Cardiff-by-the-Sea Ca"
9) Rob Bertholf – https://twitter.com/rob
The man ranks in the top spot for "search engine optimization expert" for damn sake! So he must know a thing or two. Seriously though, we've worked closely with Rob and he's a wiz with all things SEO, Content Marketing and Social. As well as SaaS development.
Twitter Description: "Marketing Technologist. Top Google Ranked 'Search Engine Optimization Expert' & WordPress Developer"
10) Matt Cutts – https://twitter.com/mattcutts
An SEO influencer list wouldn't be complete without the Godfather of the Google webspam team himself. He rarely posts about search insights these days, but is still worth the follow. You'll have to go into his vault on his blog to really gain more insights.
Twitter Description: "Former head of the webspam team at Google. Currently working with the US Digital Service in DC."
WHO ARE YOUR FAVE SEO INFLUENCERS THAT WE LEFT OFF THE LIST? 
LET US KNOW IN THE COMMENT SECTION